Who would have thought that we would live to see Honeydew Consulting become 5 years old! (hint, we knew from the very start 😉).
We at Honeydew are always finding ways to improve who we are, whether it be finding new opportunities, consultants, troubleshooting and build techniques, or even new connections, we have never settled for to be "good enough". This is evident in our growth and new initiatives that take place every year.
---
Growth
Even after 5 years, we at Honeydew Consulting are showing no signs of slowing down in terms of growth.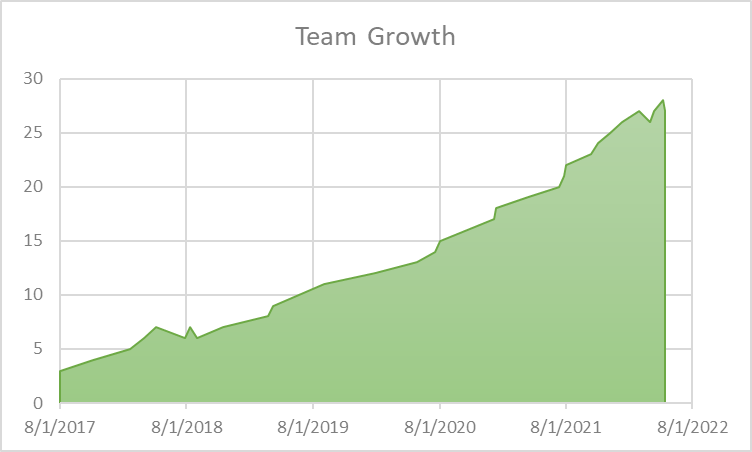 Our team has shown continuous growth for the 5th straight year (28% growth since last year)
We have seen a 56% growth in direct contracts with hospital systems
Revenue has increased 53%
Honeydew's presence across the US has increased to 27 states, with 3 new states just this year
We have Honeydew consultants in 17 different states (and 1 international location!)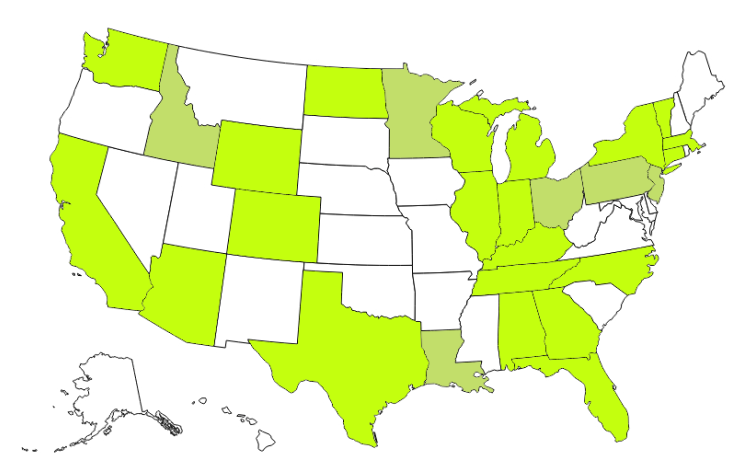 Initiatives, Projects, and Events
We are always looking for opportunities to improve upon the previous year to make sure we are not only providing the very best for our consultants, but also contribute to the greater Beaker community. In order to do so, we have started to pay more attention to current laboratory trends as a way to not only stay up to date, but also allow us to better serve our clients. These include;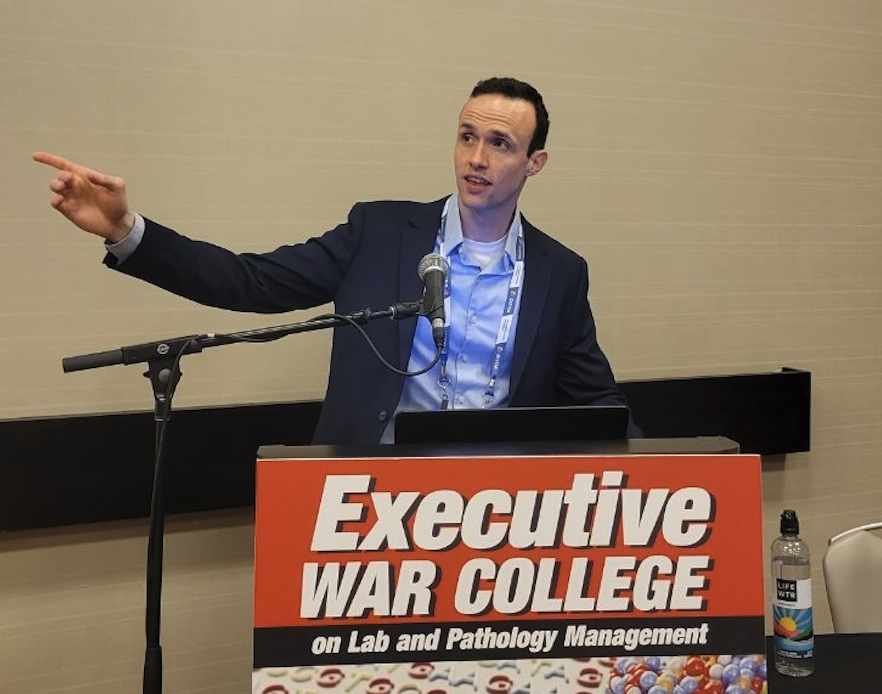 Presenting Beaker implementation best practices at the "Executive War College 2022"
New and improved Honeydew Newsletter to help keep fellow consultants in the loop on internal growth and market trends
Second year of successful college internship program
Honeydew Social Gatherings (in-person retreat, networking events, virtual happy hours)
Company sponsored tech allowance
Expanded selection of company merchandise
Testimonials
At our core, we look to improve the overall consulting experience. Not just for our clients, but also for our team. Take their word for it and hear what they have to say:
I took the leap and transitioned from FTE to consulting. I had lots of questions and concerns, but Honeydew helped make the transition seamless. Their approach to consulting helped me make the leap. It's nice to have a great team with a lot of experience behind your back to help out with those complex problems or teach you something new! Consulting can give you a great opportunity to get involved in areas that you are less familiar with and also use your skill sets to make a difference! Becoming a part of Honeydew was the perfect opportunity for me to make the transition to consulting, the support, transparency, and collaborative environment are what set them apart.

– Matt Ramdowe
From the first day I joined Honeydew, they proved to be the best firm in the business. Honeydew offers a variety of benefits to ensure consultants are supported both on a contract and in their personal life. The employees have access to a plethora of knowledge online and utilize chats to work together if any questions arise. I never feel alone or lost on a contract even if I don't have the immediate answers for a customer. With healthcare and retirement benefit offers that rival full time benefits, other companies can't compete with all Honeydew does for their consultants. Honeydew is always striving to make a better work environment by listening to feedback and suggestions of their consultants.

I cannot say enough good about Honeydew and what it feels like to work as a team with other extremely talented individuals. Honeydew has given me the ability to improve my knowledge and career by surrounding me with an amazing team, leadership that care and listen to their employees, and working with me to better my abilities in Beaker and consulting.

– Courtney Moffett
From Our Managing Partners
Five years has been quite the achievement and journey for us. We have been able to see amazing growth over our first half-decade, largely because our offerings resonate with our people and our customers. Without a dedicated sales or marketing team, we really rely on word of mouth to drive our presence in the industry. Sound familiar? As a small company, one of the hardest things to do is to turn down business, yet it has been essential to our growth. We pride ourselves in the team we have created at Honeydew and the ability to staff our customers with the best people. When you work with us, you know what you are getting. Not compromising on that means having to pass on opportunities when they are not the best fit for both parties. Our mission statement is to set the standard of Epic consulting by making the install and optimization experience productive, successful, and enjoyable for both our customers and employees. When we created this company 5 years ago, it was because we saw an opportunity to do things a better way. We believe we have done that, and with the team we have built, we see us continuing to move the needle forward.

– Honeydew Leadership Team
---
Here's to another great year at Honeydew Consulting, and many more to come!
Interested in working with elite Beaker and DI consultants, or learning more about Honeydew? Message [email protected] to learn more.