The best Beaker and DI talent, period.
We are changing the Epic consulting space to better represent the interests of strong consultants and better support healthcare clients.
How?
We are more exclusive and have a more thorough vetting process. Honeydew is comprised of former Epic leaders with over a decade of experience with all things Beaker/DI, creating a perfect team to ensure our consultants are always within the elite top 10% in the market.
We provide the absolute best for our consultants. Better consultants deserve better, and a consulting firm they're proud to represent.
We are always working on professional development. Across our full-team collaboration tools, proprietary knowledge shares, internal classes, learning retreats, and PD opportunities, Honeydew is always striving to better expand and support our skillsets across the team.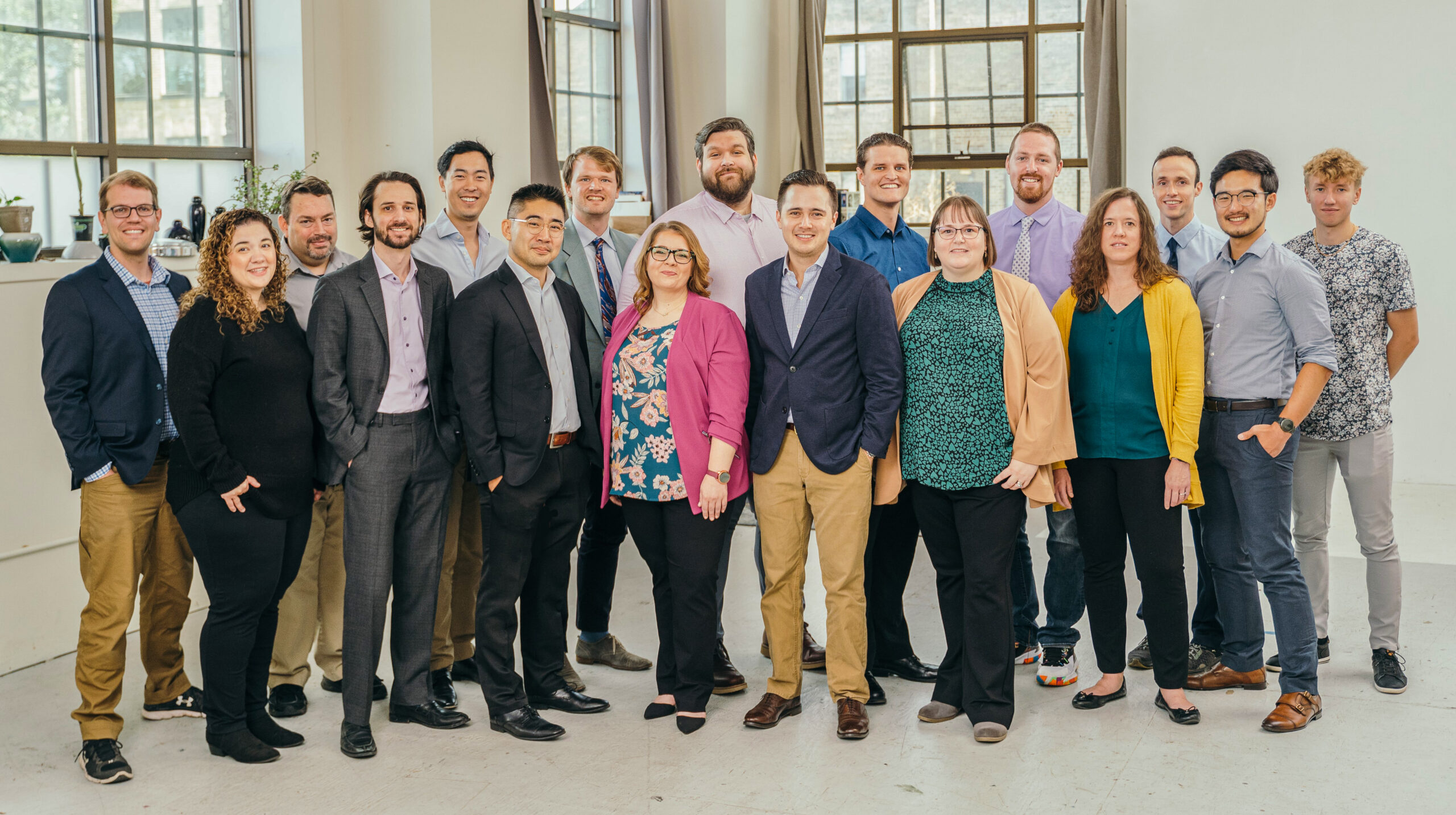 When you work with a Honeydew Consultant, you have access to the full team of experts. Whether it means jumping on a conference call to answer best practice questions or flying out to help with build during crunchtime, our team will be there to support your needs. Beyond Beaker, our team includes experts with training in the following ancillary systems: 
Data Innovations (DI) Instrument Manager
Haemonetics SafeTrace
RALS
RapidCOMM
... and more!
With our deep familiarity with Epic and lab processes, our PMs have both the technical and workflow experience to help mitigate risks before they are escalated and better evaluate true lab specific timelines – in addition to understanding how to work with lab SMEs, end users, and analysts alike.
Extra Hands for Successful Go-Lives
We know that go-live events are stressful high-stakes events. When it comes to having extra at-the-elbow support or command center staffing during that critical transition, we will do what it takes to make sure your bases are covered.

Your Partners
Made for consultants by consultants
Foremost, Honeydew is proud to serve as an alumni network for all current and former Beaker analysts/consultants (regardless of firm/project). We want to help overcome the antiquated consulting stigmas (e.g. "it doesn't matter what firm you go through," "it's in your best interest to be a free agent after every contract") and dispel the learning curve for those getting involved in consulting (or considering switching firms). It is our duty to arm every consultant with enough knowledge to be able to make the best decision for themselves.
For any Beaker or consulting questions, technical or otherwise, please email info@honeydewconsulting.com, also see our "Demystifying Epic Consulting" blog series.
In designing Honeydew, it was our directive to surpass Epic consulting industry norms in every facet. Primarily, there are three key areas that can help differentiate Epic consulting firms:
Money.

Myth: Firms don't need to be transparent about your take-home percentage and require a burden greater than 1/3 of a consultant's pay.
Honeydew: We not only provide the highest take home rates in the industry, but we also are transparent about rates. Our consultants currently take home a minimum of 70% of the bill rate. We aim to negotiate for our team, rather than against them.

Benefits and Culture.

Myth: Firms are turn and burn. Consultants need to continuously switch across firms for each contract to ensure they get the best offer. This also means firms are not able to maintain costly benefits for their team.
Honeydew: We have fully corporate sponsored benefits (health, life, vision, dental, etc.), a 401k with 3% match, a tech fund, profit sharing/bonuses, and more! While our exceedingly robust benefits help reinforce our supportive culture, we also have internal tools (real-time channels for technical questions and an ever-expanding knowledge library) for Beaker/DI technical support. Additionally, we have team meetings, town halls, retreats, and social gatherings (none are mandatory, but all are fun).
Honeydew has maintained 95%+ of their consultants since their inception in 2017. We focus on talent management rather aggressive non-competes to keep our team.

A Pipeline for Contract Opportunities.

Myth: Consulting comes with a large risk of considerable unanticipated downtime.
Honeydew: Our average bench time between contracts in 2021 was less than 1 week. In addition to our growing list of direct organizations, our streamlined business model allows us to work through other partner firms when needed, so we can staff to nearly any available project at any time.
What we received from Honeydew was above and beyond what we could expect. We brought on an AP and a CP resource to serve as knowledge experts that my analysts could rely on for difficult build tasks and complicated issues we encountered. The leadership, knowledge, and professionalism shown by these resources and their willingness to coach our analysts was one of our critical success factors.
Reginald Jean-Jacques
IT Director Ancillary Systems - Harris Health System
Honeydew Consulting has provided an exceptionally high-quality resources for multiple teams within our IT Applications division since 10/23/17. Due to the value provided, knowledge sharing, mentoring, customer service, and accurate time reporting practices, we have been compelled to utilize their services on multiple projects and extended engagements.
Wendy Barstad
Beaker Applications Director - UC Davis Health
They paid extraordinary attention to details, had excellent communication skills, and were organized and reliable. Our implementation would not have been the same without their invaluable insight and creativity! They provided useful data to move our organization forward and to make data-driven financial and patient care decisions.
Norin Pung
Director of Outreach Laboratory Services - Harris Health System
The collaborative nature promoted by the Honeydew team was an anomaly compared to other consulting companies. This allowed consultants at different sites and me to ask for and provide advice/strategies to common Beaker struggles (quality control, results routing, MRT, lab management readiness).
Kevin Beine
Former Honeydew Consultant
Whenever we had a question or an issue, it was "Ryan to the rescue" – friendly, always willing to help, and able to investigate "what if" scenarios to help define best practices. Ryan was critical in establishing a COVID dashboard to help our organization manage rapidly evolving pandemic testing needs.
Dr. Karen Eldin
Chief of Pathology - Lyndon B. Johnson Hospital
Working with Honeydew Consulting has been a pleasure. Robb is a natural leader, and his professional skills and behavior set a great example for his team. His strong technical skills provided support for the whole Beaker team and he was able to guide us towards creating workable workflows.
Sandi Oldenberg
Beaker Team Lead - St. Luke's (Boise, ID)
I couldn't have appreciated more Ryan and Alisa's excellent quality and high level of engagement on COVID-19 reporting. [They] were dedicated to getting us accurate information in the easiest way for us to access. They made sure we were getting what we thought we were getting…[their] work ethic and ability to understand the complex issues we have been dealing with have made our responses to the government of excellent quality. Where other hospitals are struggling to keep up, we are now sailing almost effortlessly due in huge part to the efforts of Ryan and Alisa.
Julie Rabat-Torki
Admin Director of Government Reporting - Harris Health System
[David] has a "can do" attitude- meaning that if you bring him an idea or issue, he is going to do whatever it takes to help make it successful. Those are all important qualities to have during a major system implementation and upgrade. David truly became part of the team over here at CHNOLA and we are always thrilled when we get the opportunity to work with him.
Amanda LaBorde
LIS Coordinator - CHNOLA
I wanted to share with you all how much I have appreciated working with Ryan Matos. When he built the COVID dashboard for organization, it gave us a real-time view of how to utilize hospital resources and when to activate/deactivate contingency plans. I bet it has been the most viewed dashboard in our history. As someone that is learning how to build reports, I often use his reports to learn from. And he has always been friendly, and willing to teach and help me out.
Dr. Chirayu Shah
Medical Director of Inpatient Clinical Informatics - Harris Health System