Our Consultant Spotlight series is an opportunity to better meet our team at Honeydew Consulting. Joining Honeydew in 2021, Joel has quickly made an impact on our team at Honeydew with his incredible depth of experience.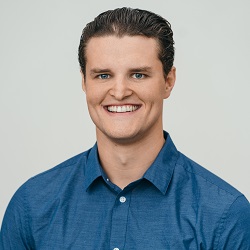 | | |
| --- | --- |
| Areas of expertise | CP, AP, and Integrated areas |
| Location | Madison, WI, but planning a move to Austin, Texas soon! |
| Current role | Beaker Team Lead, Children's of Alabama |
| Past organizations worked with | Asante Health System, Louisiana Children's Medical Center, Helse Midt-Norge (Norway) |
To start things off, can you tell us about your background?
Joel Alvarez: I majored in Biology from UW-Madison. While I was there I worked in a stem cell research lab for around 2.5 years, which is where I got my first exposure to what it's like in a lab! Shortly after graduating I started working at Epic as a Beaker Application Coordinator, Application Manager, Team lead, and member of the Install Success Council.
And you basically listed everything for areas of expertise.
Really, I feel comfortable in all areas CP and AP, as well as all our integrated areas. During my time at Epic, and on my current project, I've touched all things Beaker as well as led the Beaker side of all integrated areas during Beaker only projects. I'm most passionate about leading a team and finding creative ways to accomplish our goals as a team. Sometimes that means shuffling responsibilities around, finding how to best assign tasks based on analyst strengths and interests, and often getting my hands dirty with build or testing myself to get us over the edge!
From a technical perspective, I like finding out of the box ways to make the system work in a way to accomplish niche goals, something I got plenty of exposure to during my time as the only AM on the first Epic implementation in Norway. I also have a lot of experience with bridges and integration setup, including third parties like Instrument Manager configuration.
At Epic I was the Application Coordinator or Application Manager for Asante Health System, Louisiana Children's Medical Center, and Helse Midt-Norge which was the first Epic implementation in Norway. However, I've worked with more organizations than I know how to count going on one off build trips, conducting implementation audits as part of the Beaker Install Success Council, and joining probably around 20 go-lives either in the command center or as part of floor support.
With all your experience as part of the Install Success Council, what do you think are some keys to success that often get overlooked?
One of the big things is carving out space in the project plan, and defining scripts for lab validation testing. A big key to success is working closely with operations, and I've seen on more than one occasion a project going well by some of the testing metrics, but once go-live get's a little closer, there is a large escalation from the lab that X, Y, and Z wasn't tested, or at least from their perspective they haven't seen it tested. It's important to be orienting leaders in the lab on the application testing, integrated, and other testing efforts going on, and setting the expectation early that "hey, here is all the testing we are doing, but I'll need your help to tell us what else you need to see during this final lab validation testing phase in order for you to feel comfortable signing off for go-live."
It's always interesting to discover how different healthcare administration can be in different countries and how that can change the Beaker install. Was there anything about how Norway's healthcare system works that particularly stands out? I imagine billing is usually a huge piece that gets simplified in other countries.
The way lab billing works in Norway is one of the obvious things that comes to mind, but there were so many differences that I could speak on this for a while!
As one example, in Norway, and a lot of Europe, it's much more common to place orders for single component rather than larger panels like the CMP or CBC in the way you'd see in the U.S. Some of this comes back again to billing, where the hospital is only reimbursed by the government if the specific components being ordered have a clinical indication that they'll be reimbursed for. So instead of a physician saying they want to see a CMP result, they need to indicate "I want a Calcium, and a Potassium level." Well, this has a lot of considerations in regard to user experience, both on the ordering end and when viewing results in chart review, or in basket messaging.
One of things we did to make life easier for providers is used order questions with check boxes, that then link to performables via a rule, which are then linked to a test with the actual components that were ordered. At the end of the day this made all of the results available on the same line in Chart Review, while also reducing the amount of clicks in the ordering process.
What was the transition into consulting like for you?
The transition to consulting has been amazing! A lot of the work I'm doing is similar to what I loved during my time as an Application Manager at Epic, but I also get to see a lot more behind the curtain than what you'll see on the vendor side. I've been involved with things like contracting with third parties, and more directly managing a team of analysts, and logistics to bring a project live successfully.
What's the best thing about your job?
The best thing about my job is those small victories you get through the project as a team, and that large victory at the end when you're finally live. It's nice to build something cool out yourself, but it's even more fun to see all the pieces of your team coming together to accomplish bigger goals over a large period of time like finishing a build wave together, or closing out that last application testing script.
Any words of advice to other looking to get into consulting?
If you're someone who can manage themselves well, feel comfortable as a leader on your team, look at the big picture and recognize what's most important, give it a shot! I'm glad I did.
What about tips on installing or managing Beaker?
Regularly schedule time on your calendar to consider where you want to be 3 months down the road, 6 months down the road, and 1 year down the road and protect that time. It's too easy to get stuck in the weeds with the thing you need to complete today, without actively setting yourself up for success during later phases. Understand what's coming, and get your plan together to stay on track for later phases of a project.
Well put. Having a game plan and perspective is key!
Outside of your career interests, any hobbies or fun facts you can tell us about yourself?
I've recently picked up golf, I still have a lot of room for improvement, but at a minimum it's great way to get outside with some friends and enjoy the weather! I also enjoy working out, especially when you're working towards a competitive goal, Mixed Martial Arts and Brazilian jiu-jitsu are my favorite, I'm looking forward to picking my new gym in Austin when I get down there!
Awesome, any favorite courses so far? I always loved the beer, brat, and bucket of balls at Vitense Golfland since my skill level usually keeps me at the driving range. I think the scenery and landscaping of some courses are certainly worth the walk themselves!
Ooo I'm definitely going to have to look into that deal! Vitense is always a fun time. I took a little weekend trip up to door county a few weeks ago and played at Peninsula State Golf course. It was such a beautiful course, after we finished up our 18 we decided to keep it rolling for another 9!
How did you pick up MMA and BJJ? Any chances we see you in the Octagon?!
I wrestled growing up through high school so have always really enjoyed combat sports, and transitioning to BJJ was kind of a natural progression when I started to miss the wrestling days. Absolutely I'd like to get back in there! I'm hoping to get another fight within the next 9-12 months or so.
Austin, TX will have to get ready to rumble!
🍈