Our Consultant Spotlight series is an opportunity to better meet our team at Honeydew Consulting. Traci is a proud Texan and one of our leading microbiology experts. Her long working experience in clinicals labs makes her a valuable asset on any project and she is a strong advocate for the importance of medical lab professionals in the healthcare industry.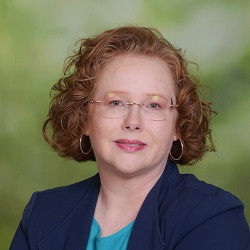 | | |
| --- | --- |
| Areas of expertise | Microbiology |
| Location | Houston, TX |
| Current role | Beaker Consultant at Beth Israel Lahey Health, Mt Auburn Hospital and UMass Memorial |
| Past organizations worked with | Hendrick Health, CHI Baylor St. Luke's Medical Center, Texas Children's Hospital, Harris Health System, Atrium Health System |
What's your background?
Traci McKee: I am from Levelland, Texas. A small, flat town of red dirt and no trees on the South Plains of West Texas that is known for cotton, oil, and basketball. My exposure to laboratory sciences started as a teenager participating in a Medical Explorers Club. I was able to go into the medical laboratory at the local hospital and learn to use a microscope, how to balance a centrifuge, and practice phlebotomy on a training arm. This experience must have stuck with me. As a Pre-Med major in college I did what many Pre-Med majors do and began working part-time at a local hospital. I worked in the lab as a laboratory assistant/phlebotomist. After completing my bachelor's degree, instead of attending medical school, I started working at a medical school. I worked in a research lab at Texas Tech Health Sciences Center, got married, and began a master's program. Life happens and we ended up relocating to Abilene, Texas. I was fortunate enough to get another laboratory job where I was trained to be a laboratory tech and eventually obtained certification. While working in the lab, I found I had an aptitude for computers and processes. I was lucky enough to go into I.T. for a time and enjoyed it greatly. Again, life happens, and we relocated to Houston, Texas. Talk about a shock to the system. In Houston, I went back to work in the laboratory and spent many years as a Technical Supervisor of Microbiology. Eventually, I had an opportunity to jump over to LIS (Laboratory Information System) at a different hospital and took it. All of that has led me here.
You've certainly had a lot of exposure to the clinical lab early on in your life. What led your interests and expertise to microbiology? I imagine it came with becoming the technical supervisor related to that section and the years of experience with it, but clearly you've continued to have a passion for it.
When I was working in the lab while in college, I met my future husband. He was also a lab assistant/phlebotomist, but we were attending different colleges. He had a real interest in microbiology and introduced me to it. Eventually, I started helping in the department by doing culture set ups. My formal opportunity in microbiology came several years later when my husband and I relocated to Abilene. I needed a job and had applied for a phlebotomy position. As fate would have it, a very astute human resources representative saw my application and resume, noticed that I had a bachelor's degree in Biology and wanted to know if I would be interested in a role as a technician. I started working in microbiology at the reference lab that was affiliated with the hospital, mainly doing culture set ups, sensitivity set ups, and rapid testing. A tech from Dyess Air Force Base would come read the cultures EARLY in the morning. When I expressed interest in learning to read plates, she told me if I could get up that early, she would train me. I loved learning it and went forward from there. I decided to certify in Microbiology and added some graduate level microbiology courses to level up and meet the minimum ASCP requirements. With that advancement and hard work came more opportunities.
After several years as a full-time employee, came the opportunity to get into consulting. What was that transition like for you?
Scary, exhilarating, humbling…I had been wanting to transition to consulting, but at the time, there were not many 'remote' positions available, and I had young kids at home. With CoVID, 'remote' became necessary and accepted. The timing was right, after all, I had already been working from home for nearly 2 years. I am also in a better position to travel when needed than before. The stars aligned.
Any words of advice to other looking to get into consulting?
One of the hardest things for me to overcome was leaving the relative security of Full-time employment and transition to the unknown of contracts. It is intimidating. Choose a reputable firm to work with and talk with consultants that you trust. This can help get you over that hurdle.
Keep asking questions until you understand. Don't be afraid to ask.
Consider an emergency/between roles fund to see you through unforeseen events.
What's the hardest thing about your job?
Learning the a new organization's culture and processes. It takes a moment to acclimate.
What's the best thing about your job?
I love being able to provide solutions to challenges by applying what I know and sharing the lessons that I have learned.
In those providing solutions, are there any common themes you've seen that can help most organizations implementing or using Beaker?
I believe that one of the biggest obstacles is on the analyst or implementation team to overcome. We are the outsiders (and if you are a consultant, you are truly an outsider).
Gain the trust of the lab leadership and the lab SMEs/staff.
Laboratorians are notoriously resistant to change with respect to their LIS. Often, the laboratory is being forced into the Beaker implementation. Lab staff will either dig in their heels with further resistance or they will meet the challenge with supportive attitudes and excitement. Sometimes, you get a mixed response. What can the analyst do to gain their trust and respect and bring a level of excitement to the lab about the project?
Be compassionate
Approach the laboratory with respect
Respectfully acknowledge that you understand their reluctance
Understand that they are short-staffed, and that the conversion will put even more pressure on them
You must win them over
Spend time shadowing to learn their processes and systems so that you can convey how Beaker can work for them
Develop a solid relationship with them
A key opportunity to "win the lab over" is during the demonstration sessions. You've gone through discovery with them, you have shadowed them to learn their processes, and you have begun the build with their content. Use accurate clinical examples when developing the demo (provided by your lab SMEs) and be comfortable with the material. If you fail to use accurate clinical material, the staff will often get lost in the inaccuracies of the presentations. Instead of seeing the functionality of Beaker, they get stuck on what Beaker got wrong. Know the product and be able to communicate the functions and advantages succinctly. Demonstrate features that will reduce the pressures and aid them in their daily work. If you encounter questions/concerns and are unsure of the answer, follow-up with Epic and/or your resources to provide the best answer for them.
Hobbies/fun facts
I am an avid Rick Springfield fan.
I read. A lot. Lately have been reading more non-fiction than fiction.
I enjoy trail hiking.
I love to watch college sports (Guns Up!). Football, basketball, swimming, water polo, gymnastics, and baseball are all sports that I enjoy watching (especially when someone I know is participating).
Fun facts…I am a redhead; I am terrified of snakes, but spiders are okay; I go straight to sleep in action movies that are devoid of a decent plot.
Haha, are there any specific ones that come to mind that you would like to share?
The Fast and the Furious, and Transformers come to mind. If there was a plot, I couldn't stay awake long enough to get there. I have struggled with some of the Marvel movies and some of the DC movies. I LOVE Star Trek and Star Wars, but J.J. Abrams lens flare causes me to shut down. Those movies are good, but I struggle with the visuals.
Luckily we have an apology! 🍈