With vaccines distribution starting to ramp up, we are starting to slowly get back to traveling both for work and pleasure after a challenging pandemic year. A year in which many of us transitioned from frequently traveling to our client sites to being fully remote.
However, even with things starting to take a turn for the better, there are still restrictions or changes to how we travel/work. We have talked with our Honeydew consultants that have traveled both for work and for pleasure and want to share some tips and things to keep in mind as you approach traveling for the first time in a while.
---
Air Travel
Airlines have worked hard to adapt to the CDC guidelines to prevent the spread of COVID-19. Change they have made include, but are not limited to:
Improved cabin cleaning between flights.
Block off middle seat on each aisle to maintain distancing during flights (this is currently being phased out, with Delta being the first airline starting on May 1st).
Prevent the boarding of symptomatic passengers (fever and/or persistent cough, difficulty breathing, appears unwell).
Enforce mask wearing from the moment you enter the departure airport to exiting the arrival airport.
Encourage frequent handwashing/sanitizing.
Many airlines are also boarding from the back of the plane (with the exception of first class) to minimize congestion with boarding.
Additionally, there are a few changes that have been implemented regarding in-flight services:
For shorter flights, food/beverage services is mostly eliminated unless you are in First Class. Bring your own water and snacks so you do not get thirsty and hungry. You are only allowed to remove your mask to take a drink or bite and must replace it when you are not actively eating or drinking.
Most airlines will provide sanitizing wipes when you board to wipe down your seat area. However, we recommend that you always bring your own just in case.
You currently able to bring a larger than 3oz bottle of hand sanitizer on the plane with you until further notice.
Travel otherwise is more or less the same, but there are some key differences to look out for:
There are a few states within that have travel restrictions in place. If you are not fully vaccinated, you are required to have a negative COVID-19 test result 72 hours before scheduled departure. If you either have a positive result OR did not get tested prior to departure, you will have to quarantine at your destination for 10 days either at your own home or a state-approved quarantine hotel.
Your destination's requirements for travel, testing, or quarantine may differ from U.S. requirements, so be sure to double check them before getting on your flight. You may be denied entry and required to return to the United States if you do not meet your destinations requirements.
For those returning to the US from an international flight, there is an additional recommendation to get testing 3-5 days after arrival, along with self quarantining for at least 7 days upon entry. If you do not get tested, it is recommended to self quarantine for 10 days.
As healthcare consultants, we may be exempt from many travel restrictions, but be make sure to verify that with the client prior to traveling.
Hotel
For the most part, hotels have suspended or limited most of their services to focus only on essential amenities in order to limit interactions between guests. Other things to be aware of are: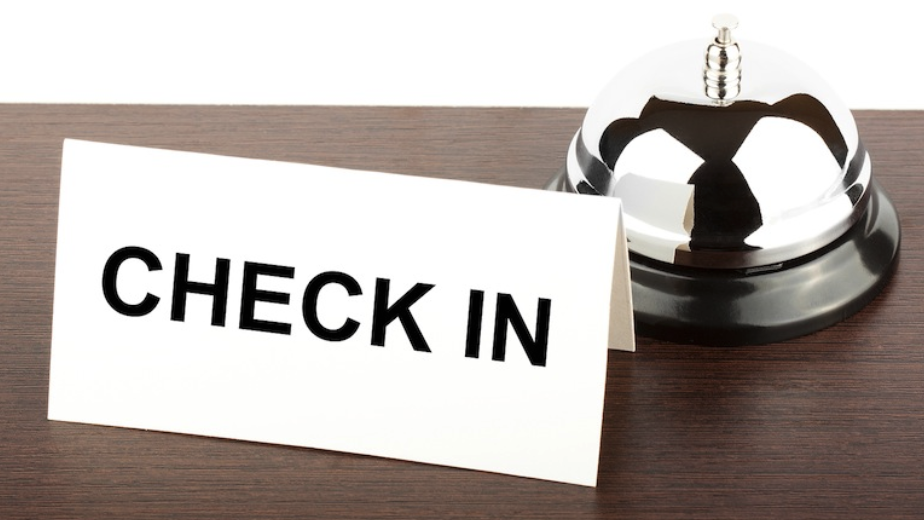 Some hotels may offer contactless check-ins via mobile app. Please check with the hotel prior to arrival.
Requirement to wear a mask in public areas at all times.
Daily housekeeping service has been eliminated until further notice in order to minimize contact between staff and guests. However, hotels still offer housekeeping if requested and are more than happy to provide additional towels, bedding, and anything else that you might need or run out of.
Many hotel restaurants and continental breakfasts are closed until further notice. Some hotels offer pre-packed breakfast bags in the morning, though this may vary from location to location.
Some hotel chains are providing a "safety seal" to help assure that once the room has been sanitized, it has not been entered again by staff.
Many hotels provide cleaning cloths for high touch surfaces in and out of the rooms, but it is always a good idea to bring your own.
Car Rentals
There are no significant differences in car rental other than the lower prices! Not only will this save money for your clients, but it may also save you money if you need to rent a car. Some car rental services also provide free hand-wipes in the car.
Onsite
Onsite requirements and changes will vary from client to client, but in addition to requiring masks anywhere onsite, we have also seen clients requiring their employees to self-report any symptoms and contact with symptomatic individuals prior to entering the office.
Make sure to discuss mask requirements with your client before coming on site. Some have very strict rules on the types of masks that are acceptable. Some require only medical grade, some are fine with cloth masks, some require double masking if going anywhere near a patient floor. Make sure that you are prepared for the requirements.
Also, consider that a lot of hospitals and clinics have closed non-essential areas (gift shops, coffee bars) and limited hours and seating for cafeterias. You may want to consider bringing your own meals onsite so as not to be caught without sustenance to get through your visit.
---
COVID-19 has led to major changes in both our personal and professional lives, especially as consultants who travel for work. With the vaccine rollout ramping up and the goal to vaccinate all adults by the middle of this year, travel restrictions within the US may start to loosen up by the time summer comes along.
Stay safe, be smart, and get your vaccine!
Have you traveled for work or pleasure? Do you have specific questions about travel? Reach out to us at info@honeydewconsulting.com and we are happy to chat about it!