By now, all healthcare organizations are familiar with the impact of CoVID-19 on our daily lives and healthcare system.
In a study by Harvard Global Health Institute, unless quick and decisive action to mitigate the spread of COVID-19, the U.S. hospitals could be overwhelmed by the massive influx of infected patients. Considering Italian hospitals are overwhelmed despite the fact that Italy has more hospital beds per capita than the U.S., COVID-19 has the potential to cripple the entire U.S. healthcare system.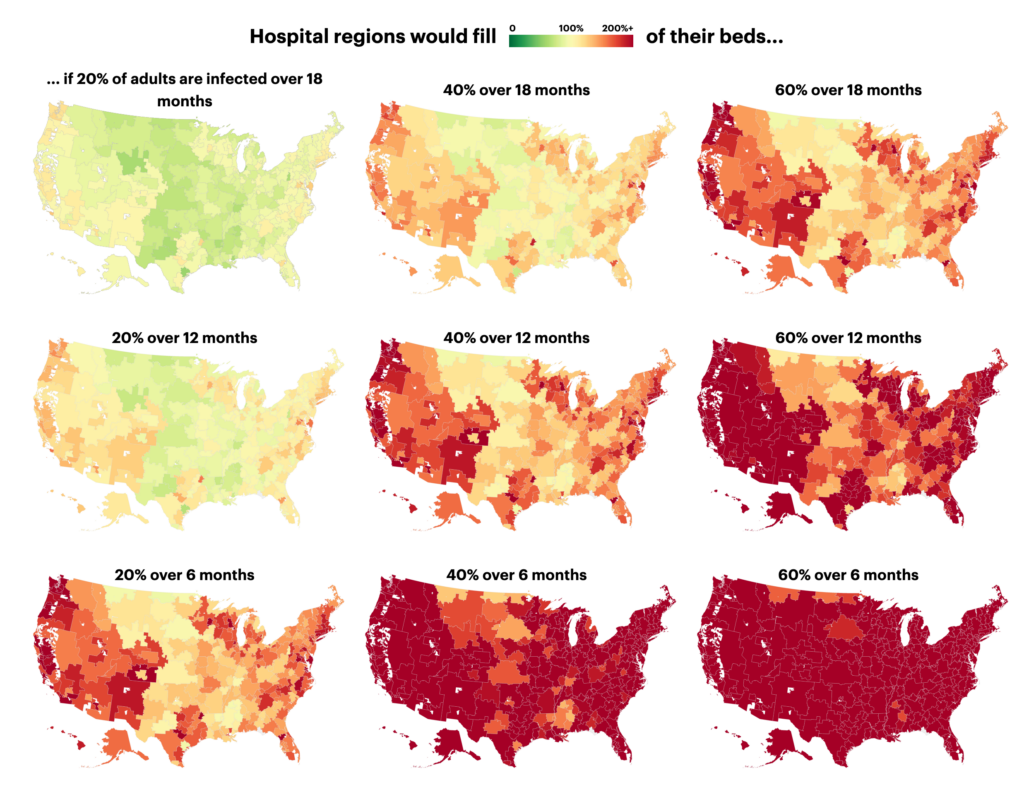 Luckily, there are steps you can take right now to improve your ability to track and visualize COVID-19 data and trends to help your organization mitigate this risk. To address this problem, Honeydew Consulting's elite consultants have created a COVID-19 Resource Dashboard.
The dashboard contains metrics such as volume of COVID-19 tests, test turnaround time (TAT) by destination lab, test results and patient counts, counts of inpatient and outpatients under investigations, ED visits, outpatient appointment and no-show counts, telehealth appointment counts, and more. This dashboard is already being used daily by one of our clients' executive and clinical leadership teams to stay informed and make important decisions affecting patient care.
Key client players in devising these metrics include physician and nursing leadership, infection control, and data quality leads, as well as admin directors in reporting, lab, and inpatient EMR. These players have provided feedback on the dashboards and insights to further strengthen it, and has created great trust in the data across the many teams using it.
At Honeydew Consulting, we believe that sharing the details needed to build this dashboard is critical to patient safety and the success of organizations combating COVID-10. As such, we have linked the build document for our COVID-19 Resource Dashboard.
Feel free to reach out to info@honeydewconsulting.com if you have any questions about the dashboard, its data, its implementation, or if you would like to see example screenshots.
---
Contributors